Community of Practice Reusable Packaging
In order to further investigate challenges and opportunities of reusable packaging, KIDV has set up the Community of Practice (CoP) Reusable Packaging. Companies often struggle with the fact that they individually have too little impact to realise changes in the packaging supply chain. In a CoP packaging challenges are tackled jointly.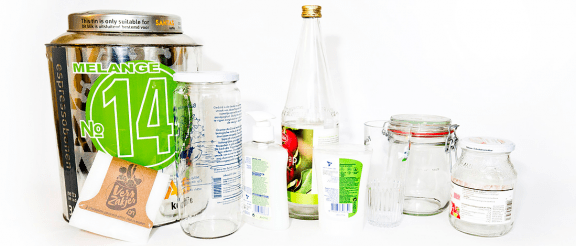 Challenges
One of the potential solutions to make packaging more sustainable is to switch from single use to reuse. Reusable packaging has the potential to reduce the environmental impact of packaging. However, with the exception of a number of packaging types, reuse is still in its infancy.
The CoP Reusable Packaging consists of parties who want to make their packaging more sustainable by studying and implementing reusable options. Supermarkets, brand owners, service providers, start-ups, research institutes and NGOs all participate in this KIDV community. As a collective, the CoP will investigate and discuss relevant themes, share information and set up and support pilots.
Challenges that the CoP Reusable Packaging focuses on include consumer behaviour, measures to assure food safety / hygiene of reused packaging, legal aspects such as liability with regard to food safety and the logistics involved in return systems. Other issues relate to the calculation of environmental impact and economic profitability when comparing reusable packaging to disposable packaging.
Purpose of the project
The aim of this project is to provide a so-called Roadmap for producers and importers of packaging and packaged products. The Roadmap consists of tools to investigate and/or implement the use of reusable packaging. To deliver this Roadmap by the end of 2020, the CoP uses the following approach:
Gaining insight into the most important external influences on the transition to reusable packaging, such as relevant legislation and consumer preferences. In October 2019, a kick-off meeting was held to identify the main themes that have the most important influences on the transition to reusable packaging. On the basis of these themes, perspectives will be worked out in 2020.
Analysing the impact of quality and safety aspects on the use of reusable packaging.
Exploring the hurdles and opportunities in consumer behaviour with regards to reusable packaging.
Analysing the importance and influence of logistics and administration on the use of reusable packaging.
Developing a calculation tool to provide insight into the factors that influence the environmental and financial break-even point of a reusable packaging compared to a single-use version. This tool is being developed by the KIDV (supported by Partners for Innovation), in collaboration with Utrecht University and other experts in the field and with contribution of members of the CoP.
In addition to providing the Roadmap, three to five pilot projects on reusable packaging will be facilitated together with producers and importers of packaging or packaged products, in collaboration with packaging experts and possibly also suppliers of packaging innovations. The resulting best and worst practices are shared within the CoP.
Would you like to be part of this Community of Practice Reusable Packaging? Please contact project manager Marcel Keuenhof (m.keuenhof@kidv.nl).
For interesting discussions or inspiring news in the field of reusable packaging, you can also become a member of the CoP-LinkedIn group. Here you can also get in touch with participating parties in the CoP. Submit an application here.
Do you have a specific question about this project?
We will come back to your question as soon as possible.
Do you want to stay informed?
Please subscribe to our newsletter and receive monthly updates (only available in Dutch).