Four new countries in international overview of disposal logos
Publication date:
October 16, 2023
The KIDV has expanded the international overview of disposal logos on packaging by four countries. Bulgaria, Denmark, Finland and Ireland are now included. Information on the other countries has been updated.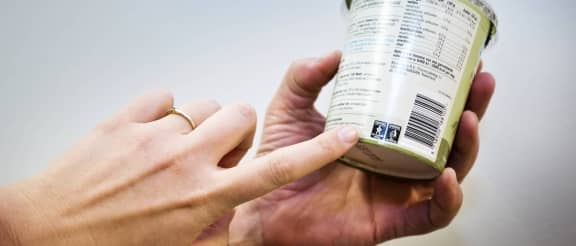 The overview makes it clear to companies which logos are used in those countries, whether this is voluntary or compulsory, as well as where companies can find information on the provisions applicable there. Fifteen countries are now listed: Belgium, Bulgaria, Denmark, Germany, Finland, France, Ireland, Italy, the Netherlands, Norway, Poland, Portugal, Spain, the United Kingdom and Sweden. The KIDV manages the Dutch set of disposal logos, which can only be used on packaging placed on the Dutch market. They cannot be used internationally because packaging waste collection methods differ from country to country. The international comparison was drawn up to clarify the individual situation.
The overview was prepared within the context of PackForward. This is the European platform for sustainable packaging, of which the KIDV - together with the Belgian FostPlus and ValiPac and Gront Punkt from Norway - is initiator. When information is known from more countries, the overview will be completed again.
Click here for the international overview of countries with discard logos. Want to know more about the Dutch disposal logos? Then click here.