Series of KIDV fact sheets on food safety and packaging
Publication date:
May 4, 2022
Today, KIDV published a series of fact sheets on the subject of food safety and packaging. They address the presence of, for example, mineral oils, heavy metals and microplastics in packaging, the risks and permissibility of these, and relevant legislation on so-called food contact materials.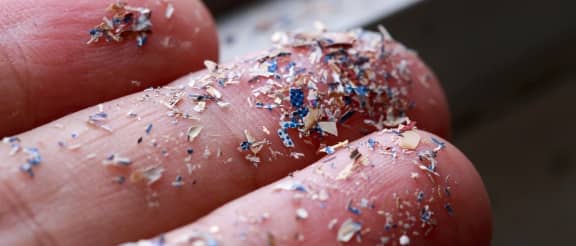 Packaging may contain various chemical substances. When such packaging comes into contact with food, the substances may migrate from the packaging into the food. When the product is consumed, the consumer may ingest the substances in question, which may pose health risks.
It is a known fact that, in practice, certain substances migrate from packaging materials into the foodstuffs. This is not prohibited, but migration must not endanger human health. For various packaging materials and specific chemical substances, the European Commission has drawn up guidelines for food contact materials and regulations for plastics. These lay down requirements and limits for the presence of potentially harmful substances.
Both the producer and the processor/user of packaging materials are therefore responsible for controlling possible food safety hazards. The producer of packaging material is responsible for drawing up a Declaration of Compliance (DoC). This declaration indicates that the packaging material complies with the European directives. The processor/user of packaging materials must check this DoC and ensure that the conditions of use and foodstuffs are in line with the intended use of the packaging material.
The topics of the fact sheets are:
Guidance documents for food packaging materials
In addition to the above series of fact sheets, the KIDV also offers two tools to support producers and importers of packaging and packaged products in assessing their packaging materials. The Suitability assessment for food packaging materials helps to determine whether the material is safe for its intended use and meets the legal requirements. The document Guidance in food packaging materials legislation helps to identify which European legislation applies to a specific material.
KIDV has drawn up the fact sheets and tools in cooperation with Riskplaza. Riskplaza is a database containing information about the food safety of ingredients, as well as measures for controlling food safety hazards. In connection with the launch of these new fact sheets, the Food Safety dossier on this website has been updated.