KIDV publishes roadmap "Multilayer flexible packaging in a circular economy"
Publication date:
August 26, 2020
Today, the Netherlands Institute for Sustainable Packaging (KIDV) publishes the roadmap "Multilayer flexible packaging in a circular economy." This document contains a technical examination of current and future developments pertaining to the design and recycling of multilayer flexible plastic packaging materials.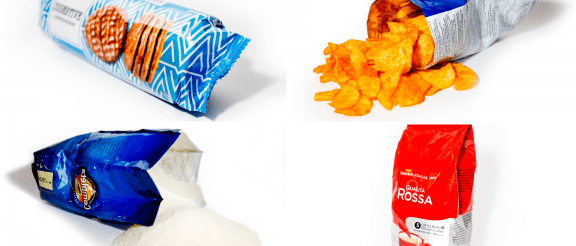 The KIDV illustrates the technical dilemmas and presents eight possible solutions for making laminate packaging materials more circular, along with their respective pros and cons. The roadmap will be used to initiate a dialogue with chain parties. In three to five years' time, it should lead to widely supported choices made at the European level on how to tackle this complex issue.

Community of Practice
The roadmap is the result of a collaboration between the KIDV and seven prominent organisations in the so-called Community of Practice Laminate Packaging Materials, which was launched in 2019. The participants are FrieslandCampina, Intersnack, Jacobs Douwe Egberts, Mars Wrigley, Nestlé, Pepsico and Unilever. These companies all face similar challenges when it comes to the recycling of laminates.

Recently, various parties have published international design guidelines for laminates, such as those drawn up by Ceflex and RecyClass. However, these guidelines are based on ideal situations which are currently too far removed from the practical reality of collecting, sorting and recycling these types of packaging materials. Another factor to consider is that not all European countries have made similar strides in this regard. The KIDV roadmap is intended as a foundation for the steps that will help bridge this divide between countries in the years to come.

In the roadmap, the KIDV describes the current market situation and the various material streams used to produce flexible packaging materials. "The question is how these are best recycled - i.e. what is technically and financially feasible - in order to ultimately use the materials to produce new packaging. We have developed various scenarios for this," says project leader Niels van Marle, packaging expert at the KIDV.

With the publication of this roadmap, the KIDV completes the first phase of the Community of Practice. "In the next phase, we will sit down with all other chain parties - from designers and recyclers to the government and consumers - to determine what the right choices for the future are. Every party has its own interests and challenges, which must all be taken into consideration. Ultimately, every party will have to contribute to the solution," Van Marle says.

You can download the roadmap "Multilayer flexible packaging in a circular economy" here.

Later this year, the KIDV, in cooperation with CEFLEX, will organise a meeting to share the acquired knowledge with stakeholders from the packaging chain. For more information about this project, please contact Niels van Marle (n.vanmarle@kidv.nl).