KIDV publishes Recycle Check for Metal Packaging
Publication date:
July 13, 2022
Today, The Netherlands Institute for Sustainable Packaging (KIDV) publishes a new Recycle Check, namely for metal packaging. With this check, companies can easily determine whether packaging, which consists mainly of steel or aluminium, has good recyclability. The Recycle Check also provides a lot of background information on the recycling process of metal packaging.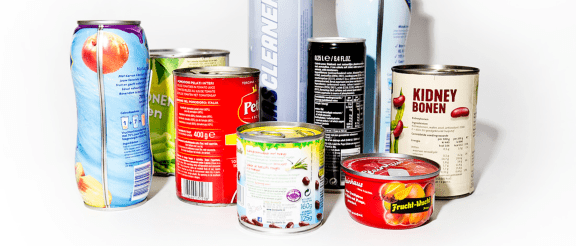 The Recycle Check for Metal Packaging consists of two decision trees, one for steel and one for aluminium. The decision tree can be used to check whether a packaging is collected after use and sent for recycling. The user is asked a short number of questions about the material and about packaging components which affect recycling. The questions can always be answered with a yes or no. KIDV gives a brief explanation of each question and provides an explanation. Companies can improve the recyclability of their packaging accordingly.
The KIDV also has Recycle Checks for rigid and flexible plastic, paper and cardboard and glass. An overview can be found here.
Fill in your details below to download the KIDV Recycle Check Metal Packaging. You will be informed about updates by e-mail.
Download the Recycle Check for Metal Packaging