Partners for Innovation is a consulting firm that supports companies, organisations and governments in developing profitable solutions in the field of sustainable innovation.
Our business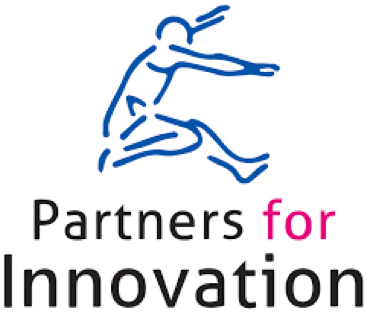 We support companies in developing sustainable packaging for both existing and completely new product packaging combinations. We conduct Life Cycle Analyses (LCA) of product packaging combinations and provide strategic advice on, for example, material selection, design for recycling and closing the loop. In supply chain projects, we optimise product packaging combinations.
Specific sustainable packaging services
Strategic advice for authorities, sector organisations (sector plans), chains and companies; we support various sectors in drawing up and implementing Sector Plans for Sustainable Packaging.
Setting up and supervising chain projects (strategic cooperation between parties involved in the life cycle of a product or process); a chain can, for example, consist of (raw material) suppliers, brand owners, retailers, users, collectors and recyclers.
Circular design and business; circular business models and design strategies offer new opportunities to create added value. A sustainable product or service provides a competitive advantage and contributes to the future sustainability of your product or service. We are partners in the CIRCO project and regularly conduct workshop tracks and classes.
LCA studies; in a life cycle analysis, we examine the environmental impact of the entire chain, including a benchmark with competitors and new concepts. LCA studies follow a standard LCA methodology (ISO 14040/44). The LCA Quick-scan paints a quick and cost-effective picture of the environmental impact of your products and other activities. Your carbon footprint provides accurate insight into the carbon emissions of products and processes.
Contactgegevens
Siem Haffmans, adviseur circulaire economie en duurzaam verpakken
s.haffmans@partnersforinnovation.com
020-6200511 of 06-21574702