GetPact, a subsidiary of the FroQ Brandservices Group, is a packaging consultancy & project management agency.
Our business
GetPact facilitates the work needed to turn packaging ideas into reality. We have more than 20 project managers with the latest packaging know-how, resulting in short lead times and high-quality results. From our offices in Amsterdam or from the comfort of your own premises. Full time, per week or even per project or product.
Every day, we manage the packaging projects of renowned retailers, premium brands and private label manufacturers from A to Z, including for Heineken, Ahold, Hema. In that capacity, we can offer structured support in making packaging more sustainable thanks to our ample experience in project management.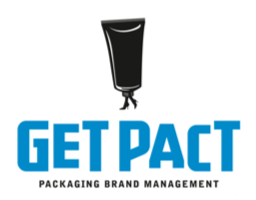 Sector specialisation
Consultancy and project management for 2- and 3D packaging development for retailers, premium brands and private label manufacturers.
Specific sustainable packaging services
Advice and support for companies who see the importance of a circular economy and are aware of how their packaging materials can make a difference.
Analysing, documenting, validating and implementing more sustainable packaging at your company.
Providing advice on and documenting the process steps required for greener packaging.
Process step automation via an online workflow tool.
Workshops and presentations on sustainability, possibly in cooperation with HAS University of Applied Sciences, in which we share information about packaging and sustainability in an accessible way.
Contact details
Edward Fuchs, director
e.fuchs@getpact.eu
06-37283804
Dick Bais, consultant
d.bais@getpact.eu
06-55100387