Update 2022 of The KIDV Sustainable Packaging Compass
Publication date:
September 13, 2022
The Netherlands Institute for Sustainable Packaging (KIDV) has updated The Sustainable Packaging Compass. Several adjustments have been made to this tool that relate to the recyclability of rigid plastic packaging.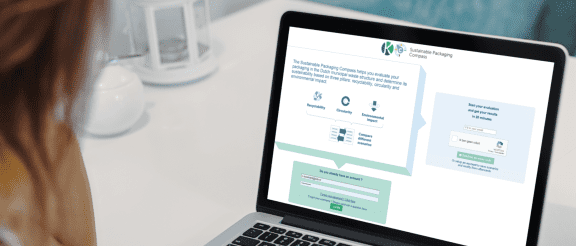 With The Sustainable Packaging Compass, companies can determine the sustainability of packaging based on three pillars: recyclability, circularity and environmental impact. The Compass is based on the KIDV Recycle Checks for rigid and flexible plastic packaging, which have been published regularly in recent years. The Compass has now been updated, making it possible to carry out analyses using the latest version of the Recycle Check for rigid plastic packaging (2022).
Key areas of focus are:
PET trays and other thermoformed PET packaging were previously classified as 'limited recyclable' in the Recycle Check. In the new version, they are 'good recyclable' because recycling options have now improved. However, to qualify as 'good recyclable', these packages must meet design guidelines. The Compass explains this further.
The 2022 version of the Compass pays more attention to sub-components, such as caps, pumps and cover films. These components can not only improve the recyclability of the main component, but can themselves have good recyclability. The recyclability of these components becomes more important because of higher recycling targets in European legislation.
The Compass calculates the sustainability of a packaging based on the current situation of sorting and recycling facilities in the Netherlands. Calculations made by companies using the previous version of the Compass (2021) will be retained. As a result, the 2021 version of the scenario on rigid plastic packaging can still be used when applying for the modulated fee at the Dutch Packaging Waste Fund. For more information, click here(only available in Dutch).

The tool (in English) is relatively easy to use. It takes just 20 minutes to run through an entire scenario and get the results. For this, keep the technical data of the packaging at hand as well as information on the packaging's end-of-life scenarios. Each pillar - recyclability, circularity and environmental impact - measures a different aspect of sustainability and this leads to an overall estimate of a packaging's sustainability in the Dutch packaging chain.
Renewals
The Compass is updated and improved annually. For instance, a so-called Calculate button has been added to the Compass. Results of the calculations no longer appear immediately, but only when all data have been entered by the user and he/she then clicks the button. Currently, the tool can be used for flexible and rigid plastic packaging. KIDV will soon expand the Compass to include the packaging materials paper, cardboard and glass.
Click here to go to the Compass.