The Sustainable Packaging Compass
Publication date:
June 14, 2023
KIDV has developed The Sustainable Packaging Compass. With this tool, companies can determine the sustainability of a packaging product based on three pillars: recyclability, circularity and environmental impact. In addition, it is possible to compare the current product-packaging combination with other alternatives.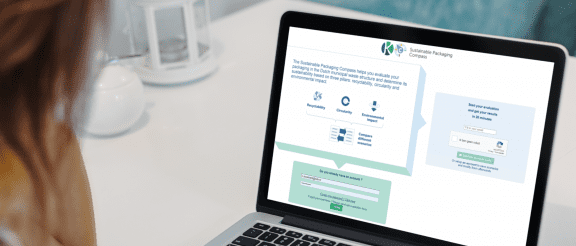 Update: this tool was launched in July 2021 and is updated in September 2022 and in June 2023.
Use
The tool is relatively easy to use. It takes only twenty minutes to run through an entire scenario and obtain the results. To do this, keep the technical data of the packaging to hand, as well as information about the end-of-life scenarios of the packaging. Each pillar - recyclability, circularity and environmental impact - measures a different aspect of sustainability and this leads to an overall estimate of the sustainability of a package in the Dutch packaging chain.
Until 2022, scenarios could only be created for flexible plastic packaging types and rigid plastic packaging types. Since 2023, other materials have been added (metal, glass, paper and cardboard). The calculations are based on the current situation of sorting and recycling facilities in the Netherlands. The Compass is updated on the basis of new developments.
To the tool
The Compass was built by RDC Environment on behalf of KIDV. The tool is only available in English. There are two versions of the tool. It is possible - without creating an account - to quickly evaluate a package, whereby the data is not stored. If a company wants to store and compare different scenarios, an account has to be created.
Click here to go to the tool.
Should you encounter a bug or have any questions about the outcome, please contact us at: https://question.kidv.nl/.
Do you want to know more about The Sustainable Packaging Compass?
Read the interview with project manager Niels van Marle here.
With The Sustainable Packaging Compass, we want to help companies determine which facet of sustainability can best be addressed."
Do you have a question about The Sustainable Packaging Compass?
We will contact you as soon as possible.