Single language user manuals for BSH Huishoudproducten's ovens
Publication date:
April 7, 2011
No more operating instructions in ten languages to accompany BSH's new ovens. Instead, the instructions are printed in a single language for each country and inserted into the packaging to prevent unnecessary wastage of paper and ink.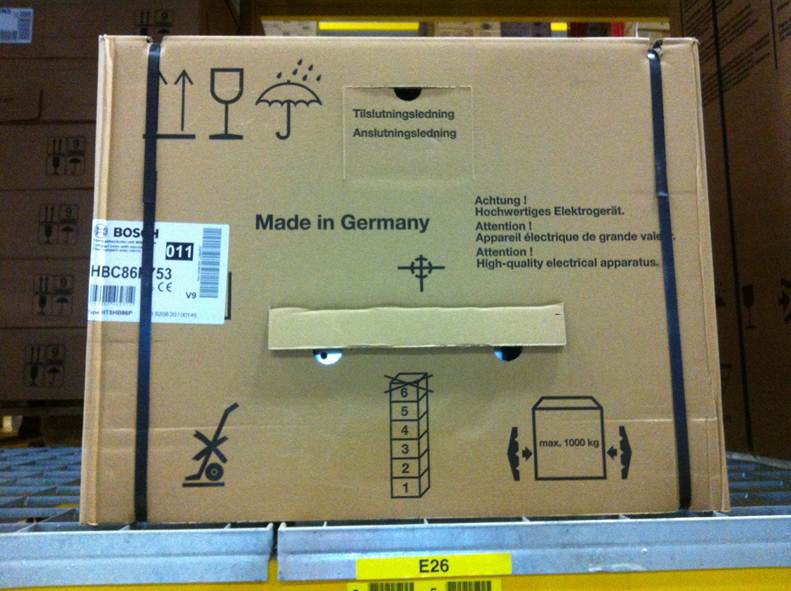 An oven's user manual is not regarded as packaging, but as part of the product. You know the feeling, paging through for the English section. The oven manufacturer decided to do something about it. The company modified the packaging. It integrated a kind of "letter box", which is eventually sealed, into the cardboard box. Importers in different countries print the instructions for use, post them through the "letter box" and seal it. The new packaging prevents unnecessary wastage of paper and ink.