Schuttelaar & Partners is a communication and consulting firm that has been working in the realm of sustainable and healthy food for more than 25 years.
Our business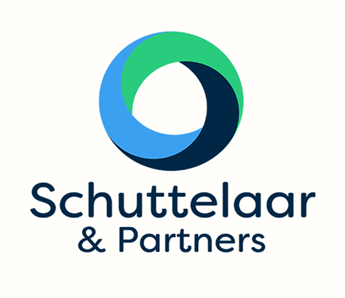 We provide strategic advice to authorities, trade associations and the packaging industry. In addition to strategic advice, we also help foster internal and external support, implement objectives and take care of communications.
We have a team of packaging and supply chain specialists with many years of experience in the packaging business. This in-depth knowledge of the entire packaging chain enables us to analyse and understand your production and packaging processes quickly and effectively. We have a broad network of innovative packaging suppliers and can help you make your packaging and packaging processes more sustainable, taking into account your existing machinery and the parameters involved.
With our unique mix of policy, strategic and operational specialists, we understand the challenges of packaging, the packaging supply chain, thoughts on recycling issues in the chain, functionality requirements and image issues like no other.
Sector specialisation
Primary, secondary and tertiary packaging mainly within FMCG.
Specific sustainable packaging services
Organising stakeholder engagement and communication in complex environments
Strategic advice on future packaging policy
Analysis of the existing packaging portfolio with actionable advice on sustainable packaging and packaging issues
Second-opinion support for your purchasing department regarding packaging and packaging machines
Project-based support for the implementation of sustainable packaging
Training your purchasing team on packaging
Launching new packaging and packaging solutions and solving the accompanying logistical challenges
B2B and B2C Communication on packaging
Contact details
Suzanne van der Pijll, Managing Partner
Suzanne.van.der.pijll@schuttelaar.nl
06-51797717