The Netherlands is a frontrunner in the field of recycling and the movement towards more circular packaging. However, this is not only a national issue; sustainable packaging goes beyond national borders. That is why the KIDV is increasingly collaborating with foreign parties. With the need for more European cooperation, the KIDV is developing an international platform under the name PackForward.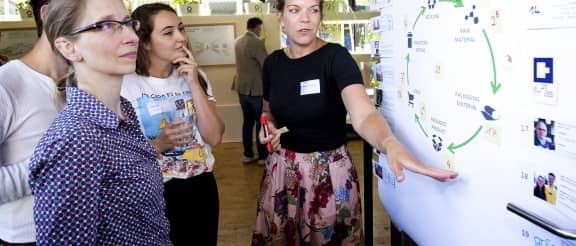 PackForward is the European knowledge base for sustainable packaging. This website aims to help different stakeholders in the packaging chain to move forward with sustainable packaging. In order to do so, PackForward gives an overview of important themes that effect the sustainability of packaging: from the production process and use of product-packaging combinations up to the waste stage. Next to that, PackForward provides an overview of European research institutes and relevant stakeholders.
The Netherlands Institute of Sustainable Packaging (KIDV) has taken the initiative to start PackForward together with partners: Ecoembes, Fost Plus, Gront punkt Norway and Valipac. We will continue to enhance it with other organisations.
The website of PackForward will be available in the summer of 2020.
Do you have a question about this project?
We will contact you as soon as possible.
Do you want to stay informed?
Subscribe to our monthly newsletter (only available in Dutch).