KIDV calculation tool for CO2 impact and costs of reusable packaging
Publication date:
November 18, 2020
Today, The Netherlands Institute for Sustainable Packaging (KIDV) launched a tool to calculate the environmental impact and economic profitability of reusable packaging.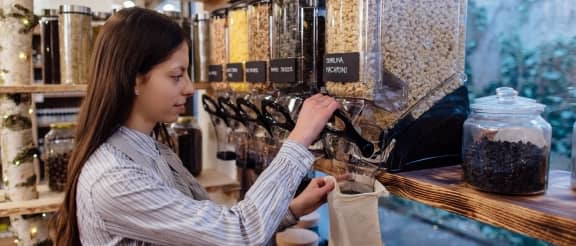 The calculation tool gives an overview of all the chain steps of reusable packaging and provides an indication of CO2 emissions and integral costs, compared to a one-way packaging. The tool was developed for the KIDV by Utrecht University and Partners for Innovation.
With the help of the calculation tool it can be made clear where the tipping point for multiple use of a packaging lies compared to packaging for single use. By operating various buttons, such as the number of rotations, the transport distance and the type of means of transport, it is possible to optimise the CO2 impact and integral costs. The operation of the tool was demonstrated today during a webinar of the participants of the KIDV's Community of Practice Reusable Packaging. In the beginning of 2021, a demonstration of the tool will also be held in English. Keep an eye on our agenda for any updates.
You can download the Reusable Packaging Calculation Tool here.