Superunie's aluminum-free soup pouch
Superunie introduced a soup pouch in which the aluminum has been replaced with plastic foil with good barrier characteristics. This reduces the environmental footprint of the packaging.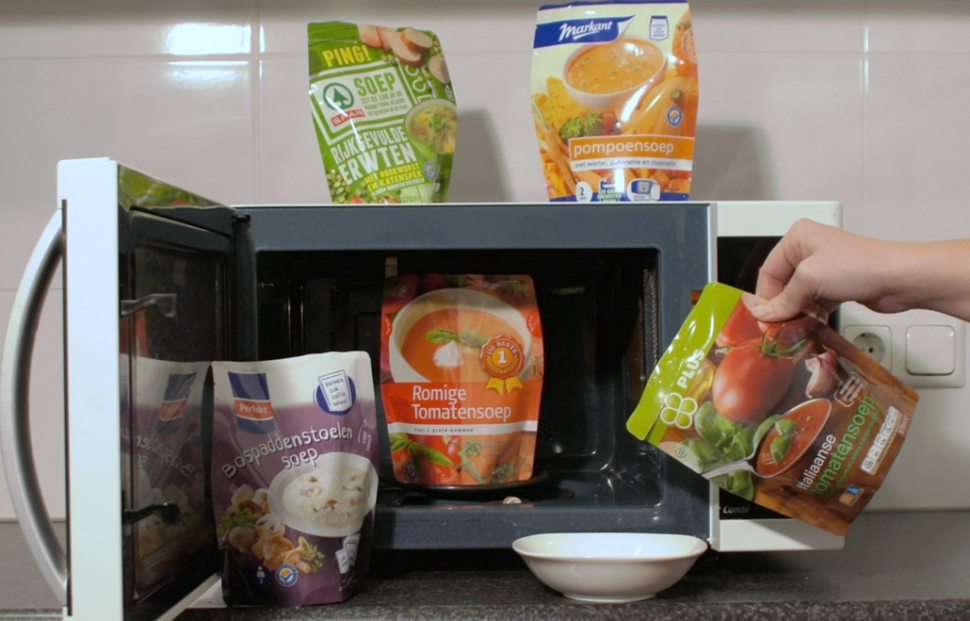 The soup pouch was developed in collaboration with soup manufacturer Four Seasons Food and packaging specialist DeeDee Plastics. The soup pouch can be heated in the microwave. The elimination of aluminum has reduced the environmental footprint of this packaging. The soup pouch can be disposed of separately, with the plastic packaging waste. The good barrier characteristics of the transparent plastic foil offer low permeability of water vapor and oxygen, thus guaranteeing a long shelf life at room temperature. The seal has integrated ´coldspots´ for handling the soup without burning your hands in the process. Less food is wasted because the number of times the soup needs to be transferred during preparation (from the bag to the saucepan and then into the soup bowl) is reduced.