Salads in r-PET packaging by Hordijk
Publication date:
August 17, 2016
Packaging manufacturer Hordijk produces various types of packaging, including thermoformed PET packaging.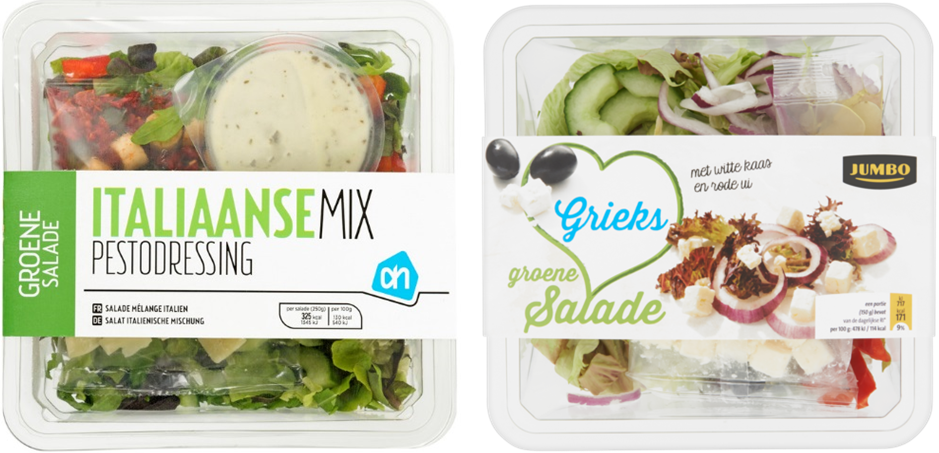 Hessing Supervers uses Hordijk's salad bowls to pack meal salads for the Dutch supermarket chain Jumbo. Salad processor Vezet also uses this packaging for Albert Heijn's salads. The salad shells are built up according to the so-called A-B-A principle. They consist of 80% recycled, food safe PET, derived from PET bottles and other PET packaging (the B layer). The outer (A) layers are made of virgin PET, so a smoother surface can be achieved. This is necessary for nesting and shine. Because both the A and B layers are made of PET, the salad bowl can be recycled after use. Due to the use of recycled plastic, Hordijk needs to buy less virgin plastics and herewith contributes to a circular economy.