Naber Plastics' plastic tray more sustainable
Publication date:
May 30, 2012
Organisation:
Naber Plastics
Thanks to a double sealing technique, Naber Plastics' plastic tray no longer requires an additional lid.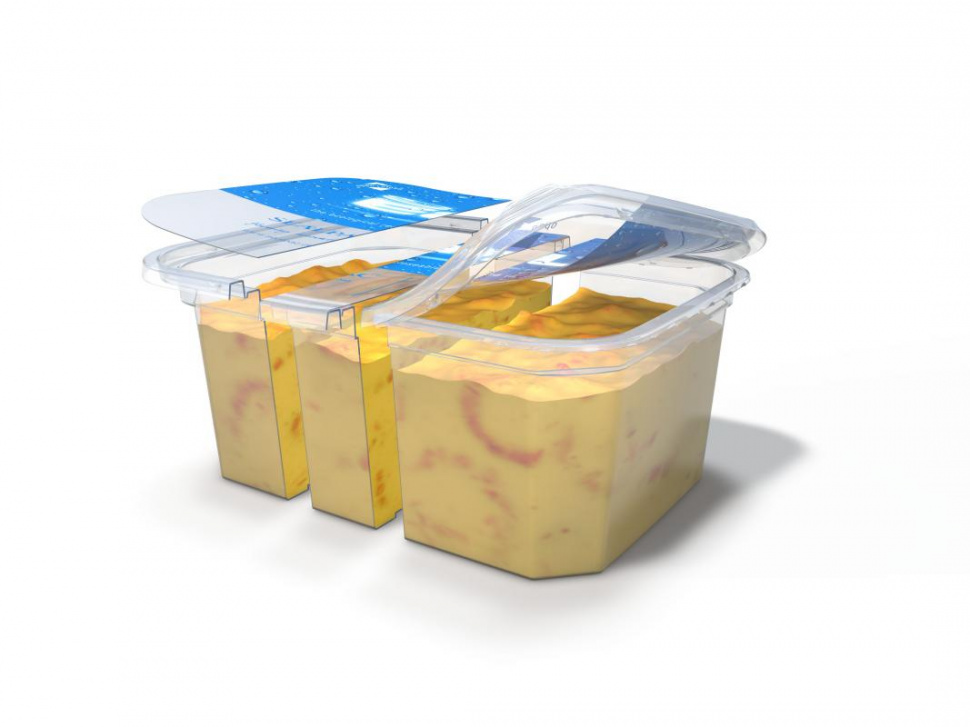 Naber Plastics developed the 'Easy Lid System' in partnership with Sealpac: top seal packaging that utilizes a double sealing technique. The top edge is sealed in two stages. During the sealing process, the outer ring is pushed down and is separated from the tray. This creates a plastic ring of film, which serves as a lid. An extra lid is no longer required with this injection-molded top sealing technique. This new system achieves a reduction of CO2 emissions in excess of 250,000 kg per 10 million units of packaging. This reduction is comparable to 190 Fiat 500 TwinAir vehicles each driving 15,000 km a year. This represents a 25% reduction in raw materials used for the lid and savings of up to 50% on transportation and storage.