Eosta's compostable fruit stickers
Compostable fruit stickers can be disposed of with the peel in the food and garden waste and produce a considerable reduction of CO2 emissions and energy consumption. The adhesive is also compostable.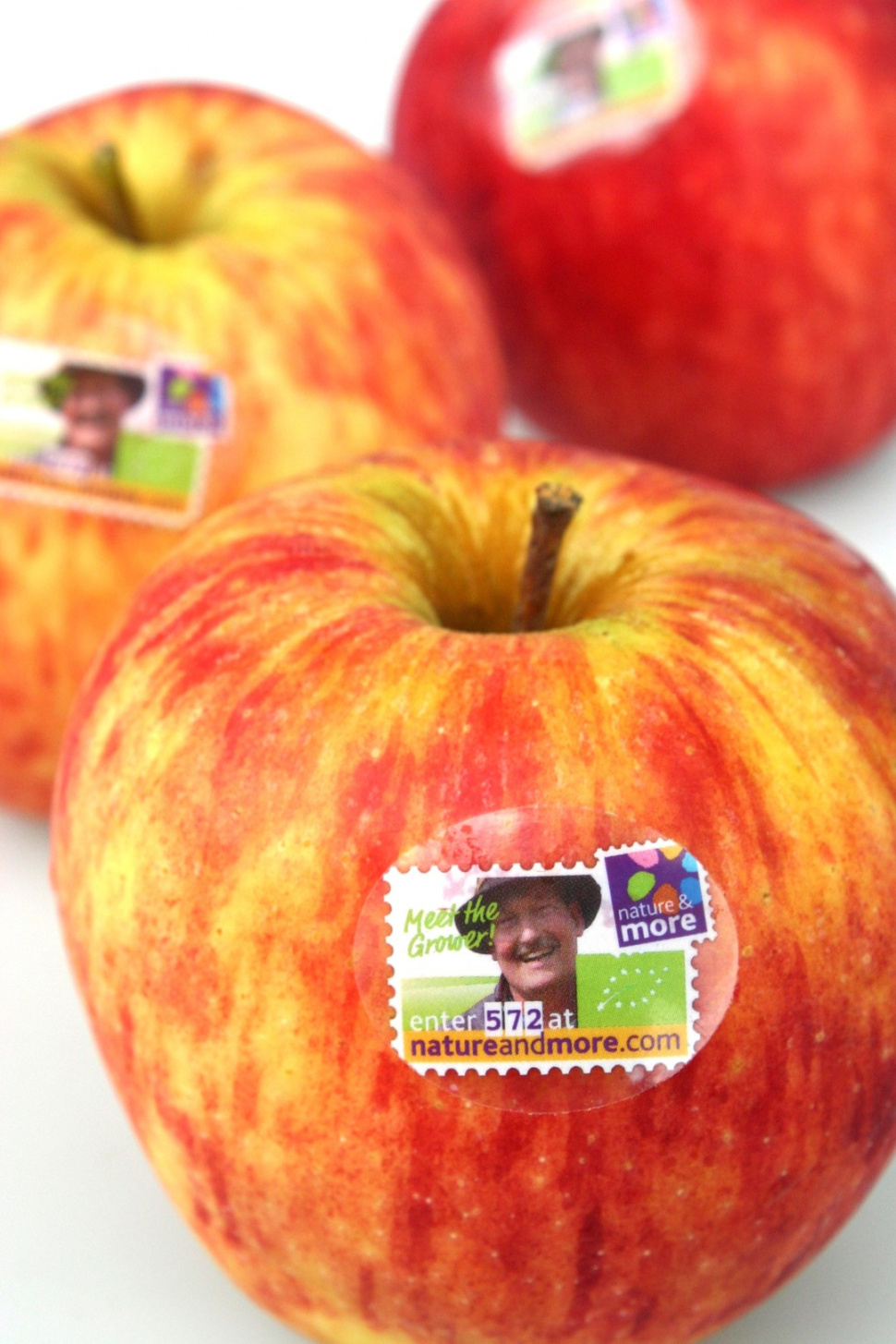 On the request of consumers and retailers, Eosta produced a compostable fruit sticker in collaboration with Bio4Life. The stickers that are usually used, are not compostable and are made of polyethylene (PE). PE is produced from petroleum. Opting for a renewable, bio-based material achieves significant gains in terms of CO2 emissions and energy consumption during production of the sticker material. The challenge was to find an adhesive that is also compostable. It took two years to develop an application for these fruit stickers. The printed, adhesive sticker is compostable according to the applicable European standard. Dutch consumers can now dispose of the apple peel with the fruit sticker still on it in the food and garden waste with complete peace of mind.