KIDV offers two courses on sustainable packaging: the so-called Deep Dive for specialists in the field of packaging, or a Basic Course. In one day you will gain the most important knowledge on making your packaging more sustainable.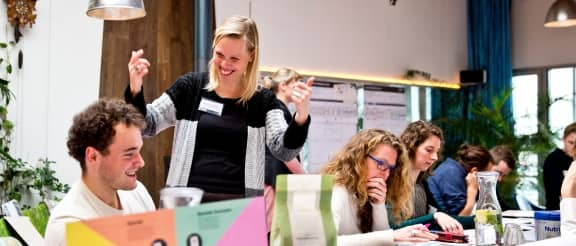 The Basic Course is intended for employees of companies who work with packaging on a daily basis, but lack specialist (technical) knowledge. For example, CSR-, purchasing- and/ or marketing professionals.
Participants of the KIDV course are given an introduction on the relevant subject of sustainable packaging, both in theory and in practice. Tools of KIDV, such as the Five Perspectives on Sustainable Packaging® model and the Recycle Check, serve as the basis for this course. The program further consists of relevant topics and practical examples. The knowledge and skills you gain can be used in defining your strategy to make packaging more sustainable and can be applied in your own practice.
Both courses are part of the KIDV's Circular Packaging Design programme, which was set up to increase knowledge about sustainable packaging in companies through education and research.
Please check our agenda for upcoming dates. Are you interested in participating and would you like to be informed of the new dates? Please send an email to info@kidv.nl.
Do you have a specific question about our courses?
We will get back to you as soon as possible.