A TOP Recyclable Drink Packaging
Looking for packaging that is functional and circular? A Top Packaging have a potential answer with a new "Bag-in-Box" design for drink and food packaging. Aiming to boost circularity, A TOP have created recyclable packaging that is made from 95%-100% recycled material. Also, their design can supersede regular paper and plastic packaging in functionality and efficiency as A TOP have created lid-less solutions. Thereby, their "Bag-in-Box" design can be used for food and non-food, solid and liquid products, while meeting the needed hygiene standards.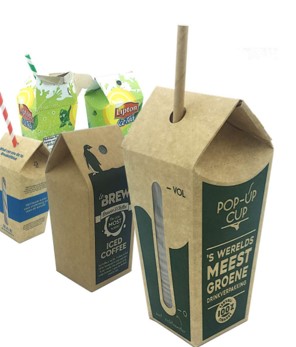 How it all began
The idea behind the A TOP Packaging design came from a trip to Asia, where all drinks are sold in plastic bags. Based on this simple design, A TOP started developing packaging solutions that are more functional and sustainable.
Website: www.atoppackaging.com
Mail: a.verbeek@atoppacking.com